117. I'm Mighty and Magnificent!
I'm Mighty and Magnificent!
Freeing Yourself From Burdens
Honoring Union

I'm Mighty and Magnificent!

I want to share with you some more
positive thoughts from members of our tribe. 
She's been posting Above The Sun
fire
on
Facebook recently sharing her journey. 
A strategic branding agency.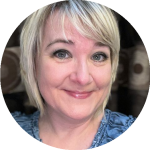 I used to think I was small. (I'm 4'11")
Several years ago, I've been called many a nickname, "small, shrimp, tiny, and nugget" to name a few. I was even patted on the head once in the middle of a networking event!
I'd laugh them off, but I'd also cringe a bit after being called those names mainly because I knew I was
NOT
those pet names.
Every time, these labels would chip away at my self-confidence to lead. How can a 'shrimp' lead others from 'Island A' to 'Island B' through an ocean of flesh-eating sharks? How can being 'tiny' help others receive large results? How can a 'nugget' look like a jackpot of success!
The people who called me those labels didn't know the power behind their words and I looked past to see deep inside their love for me. That's what I embraced.
I also didn't know that I owned those labels they gave me. I didn't understand who I was when I was younger. And so my insecurities and self-doubt is what people saw.
I didn't want to be small, or called 'shrimp' or a 'nugget'.
I wanted to look the opposite, but I wasn't growing any larger than I already was.
I was focused on my outer appearance, and that was my blind-spot.
I didn't realize I was carrying my inner-self as 'short'.
I didn't realize that carrying my inner-self was just as 'short' as my physical appearance!
This is why the labels would come out from others around me!
I was shocked when I learned all this!
So, what did I do about it?
(My previous posts will cover some of this change in me.)
Among the nicknames was the common, 'cute'. It would get mixed into the other pet-names and so, I'd cringe at this word along with the others.
Knowing what I know now is that being 'cute' holds might and a largeness of heart that others just want to embrace when they meet me.
I'm
CUTE
AND I love being called that.
The definition of cute is "attractive, especially in a dainty way; pleasingly pretty; appealing and delightful; charming; affectedly or mincingly pretty or clever; precious; (and my favorite) mentally keen; clever; shrewd."
I use 'cuteness' as a gateway to LOVE.
This is what others feel when they meet me.
I do not know the language of small.
Love
is large and it has the capacity to create mighty and magnificent change!
LOVE is what people see in me.
You attract what you carry.
This is so important.
You see, I know I am mighty and magnificent!
I am large and in charge of my life.
I'm not a shrimp, I'm a narwhal! I break the uncertainty and confusion in others and lead them into an attainable and bright future!
I'm not a nugget, but a treasury that carries great wealth and a showcase to display other's treasure!
And although I'm small and tiny on the outside, I am mighty to those that meet me.
It's a JOY to meet you too. I'm Nicole.
You can see the whole quantum relational synergistic trade here.

Freeing Yourself From Burdens

Getting thoughts disciplined and under control is the first step in releasing burdens and enjoying life despite the burdens we all face at times. 
See it as a growing opportunity. Objectively observe your own thinking, capture rogue thoughts, and direct your attention to stop the negative impact. This will rewire healthy new circuits into your brain. 
The primary success of capturing your thoughts is to focus on living Above The Sun and not below the sun and it's burdens. 
Science is showing that meditation rewires healthy new circuits in the brain. So meditate on good thoughts and practice, practice, practice thinking Above The Sun. 
Good to know!

BLESSINGS AND HONOR!
Our ecstatic gratitude and love to all those who participated in the Union Conference this past weekend! The Quantum Relational Synergistic Trades we were blessed to engage in were popping off like fireworks all weekend!
Blessings from the angels of the house of Above The Sun to the houses of the rising Sons we engaged with!
Blessings to the musicians, technicians, and video crew! The burdens you bear will never be fully known. You are all amazing and we love you!
Blessings to the teachers who traded into us with every word!
Thank you!
We honor your creative might to engage quantum entanglements that bring Sons together into Union!

Questions? Need help? Email Support.
Want to get more than just a good read and information? Click the button below and join the ATS Trading Tables Community today!